Also check out our Staff Picks.
Blurbs Torn From the Vertigo Store Racks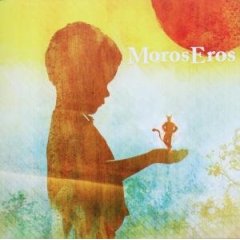 Moros Eros – I Saw The Devil Last Night And Now The Sun Burns Bright (Victory)
Combining the good parts of Modest Mouse (the off kilter indie rock without the drunken meanderings into questionable songs) and At The Drive-In (discordant, post punk minus the hallucinogenic prog stuff), Moros Eros create a truly stunning and fresh debut. Do not write these Georgia natives off as another cookie cutter emo band just because they are on Victory. Along with like minded rockers the Forecast, Moros Eros are the secretly great bands hiding in the label's roster. If we gave ratings, I would give it 4 out of 5.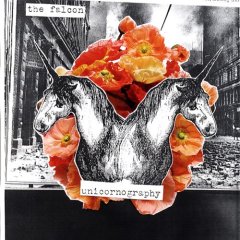 The Falcon – Unicornography (Red Square)
Usually the idea of an all-star band falls far short of both what fans expect and what the individual members deliver in their other outfits. One exception appears to be Chicago's The Falcon. Comprised of Brendan Kelly and Neil Hennessy of the Lawrence Arms, Dan Andriano of Alkaline Trio and Todd Mohney, formerly of Rise Against (he played guitar on the Revolutions Per Minute album), The Falcon deliver the goods on their debut full length. Recalling the gritty urgency of the Broadways, Jawbreaker and early Lawrence Arms, Unicornography is a collection of songs obviously written by Kelly, who tends to overshadow the band's sound. So don't expect Andriano's contributions to Alkaline Trio or Todd Mohney's melodic hardcore approach to appear here — this is Kelly's vision. The most surprising thing about Unicornography is the quality of the songs. Sure, they sound a lot like Lawrence Arms, but the band has improved by leaps and bounds since their EP God Don't Make No Trash or Up Your Ass With Broken Glass, and since both the Lawrence Arms and Alkaline Trio have recently released albums, The Falcon will fill the gap in the meantime.
The Replacements – Don't You Know Who I Think I Was?: The Best of The Replacements (Rhino)
A comprehensive best-of (a previous comp was unfortunately Sire-only) of one of rock's great unsung heroes. "Don't You Know" is a worthy, hopefully not final, step toward canonization for one of the world's greatest bands – and we don't use that terminology lightly. Contains two new songs.
Gnarls Barkley – St. Elsewhere (Downtown)
How do you not already own this? The pop-culture-referencing duo of Cee-Lo (from Goodie Mob) and Danger Mouse has uncorked the party album of the summer. How could you get sick of "Crazy"? The same way we all got sick of "Hey Ya!", which means not for a while.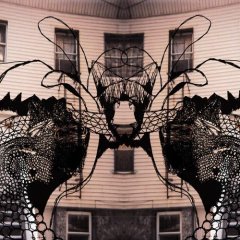 Meneguar – I Was Born At Night (Troubleman)
Debut EP from Brooklyn's newest buzz band. You know the drill: fashionable haircuts, sharp guitars, catchy choruses. Why the hell not?
Various Artists – Paupers, Peasants, Princes & Kings: The Songs of Bob Dylan (Doghouse)
Like Bob Dylan's music but hate his voice? Wouldn't you rather hear his songs interpreted by some of indie pop-punk's brightest stars? The kids in Honorary Title, Say Anything and Gatsby's American Dream are showing some respect to their elders.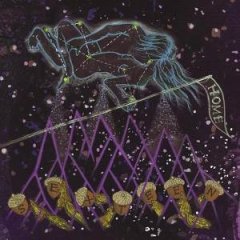 Home – Sexteen (Jagjaguwar)
The label totes this as "a concept album about fucking." That's a better description than we could come up with, so let's go with that. Home also joins The Music and The National our growing list of Bands That Are Annoyingly Difficult to Google.
Waking Ashland – Telescopes (Immortal)
Do people still listen to emo? Is that still an appropriate term — emo? Whatever you want to call it, these Warped Tour veterans play it. This EP has been out for some time in Japan and finally scores a domestic release.
Frank Black – Fast Man Raider Man (Back Porch)
Sorry, still no word on a new Pixies album. The big man's newest solo effort, an exercise in roots-rock, has gotten mixed reviews, but it's a double album, so you gotta figure some of it's good.
The Walkmen – A Hundred Miles Off (Record Collection)
The one-time "OC" darlings abandon the straight-ahead garage rock of their first two albums for a more esoteric approach. Frontman Hamilton Leithauser channels Dylan to decent effect on this collection of woozy tunes.
Pet Shop Boys – Fundamental
What better time to be a retroactively appreciated dance-rock act? Depeche Mode made a pretty convincing comeback last year, and Pet Shop Boys follow suit with "Fundamental," which is getting raves as a return to their peak '80s form.
An Albatross – Blessphemy (of the Peace Beast Feastgiver and the Bear Warp Kumite) (Ace Fu)
Pitchfork called the noise-core band's latest the trippiest album ever made, and considering the title, that wouldn't be a surprise.
Alejandro Escovedo – Boxing Mirror (Posh Boy)
Somehow, Alejandro ended up on President Bush's iPod (how was there room with all the Skynyrd?). The alt-country star's latest has racked up the critical accolades.
Keane – Under the Iron Sea (Interscope)
Latest from the anthem-rockers sounds pretty good if you've got a stadium to accomodate the giant-ness of it.